Today, store shelves simply burst with various options for flooring: different colors, materials and price categories. But how to choose the right one when your eyes just run wide? And how do they differ at all?
We will answer all these questions in this article.
Today, there are a really large number of flooring, each of which has its own characteristics, advantages and disadvantages. Choosing the right one is a difficult but doable task, and we are going to make it even easier for you.
Let's go!
1. Wooden flooring.
This type of flooring is very popular, despite the rather high cost. And not in vain, because everyone loves the coziness and naturalness that is possesses.
Parquet
These are small plates of solid pieces of wood, it is especially convenient to use them for complex floor configurations. The fewer defects they have (chips, knots), the higher will be the price. But wood with flaws still look quite comfortable and noble. Parquet pleases with its appearance and can keep it for decades, subject to proper and good care.
Among the disadvantages of this flooring is rather high price and exacting care: the parquet does not stand out with its moisture resistance, therefore it is necessary to renew its top layer every year and do it with preliminary grinding every few years. In addition, it is quite complicated to install, so in this case, you will definitely have to turn to specialists.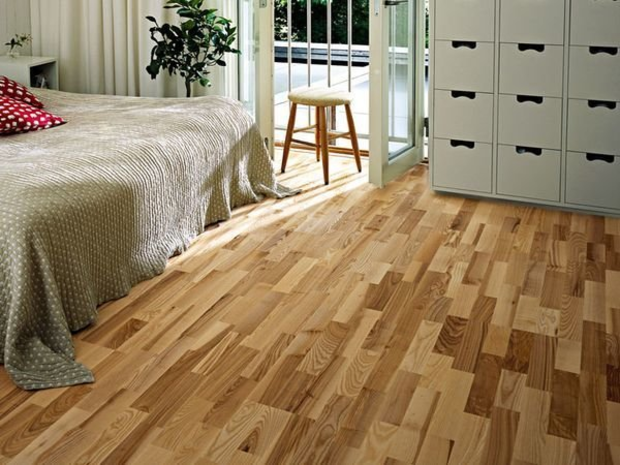 Parquet board
This material is cheaper than parquet. This is due to the fact that only its upper layer is made of expensive wood, and the middle and lower ones are made of coniferous species. However, the appearance is no less noble and it also consists entirely of natural ecological materials. In addition, it has heat-insulating properties and is quite easy in care. It will positively serve more than 15 years without much effort of the owners.
The main disadvantage of the parquet board is the difficulty in installation, in the case of choosing this particular flooring, it is also recommended to involve a specialist. And the top layer will still have to be slightly updated every few years to maintain the original appearance.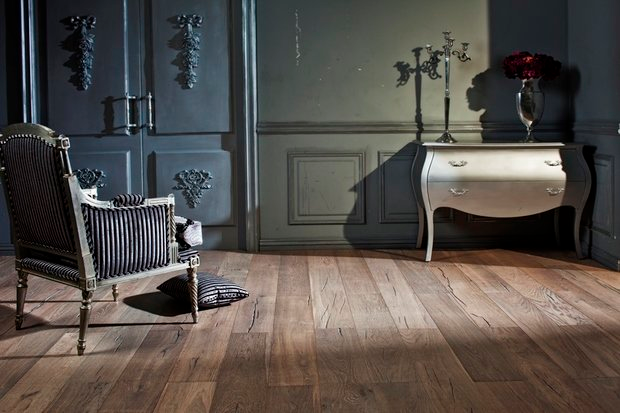 Solid board
It is very popular and loved by designers due to its expressive texture, in addition it has hypoallergenic, heat and sound insulating properties, and is completely environmentally friendly. Among other wooden materials, it also stands out for its durability and relative simplicity in installation.
But, like other materials, a massive board also has its minuses: high price. It is more expensive than parquet, besides, during installation you will also have to buy expensive consumables. In addition, it is very picky in
care. It is necessary to nourish and cherish it even more thoroughly than parquet.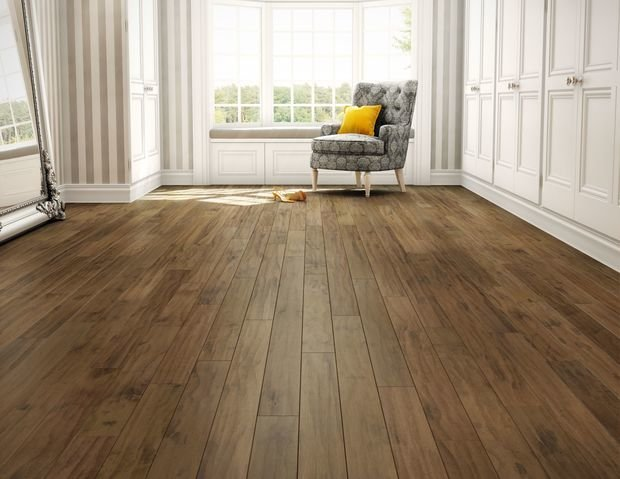 Engineered Wood
It consists of two layers: the plywood base, as a rule, is made of birch, but the top layer is made of multilayer veneer from a wide variety of wood species, even exotic ones. The appearance and pricing policy of an engineering board practically does not differ from a parquet or solid board, however, it wins significantly in quality. Unlike the last two, the engineering board reacts more calmly to moisture and is more dense and durable.
Another advantage of this material is the possibility of multiple varnishing and scraping, so if you want to change the interior, you do not have to change the flooring completely. In addition, unlike the solid board, it can be installed on a floor heating system, and the boards themselves are longer and wider than solid boards, which significantly speeds up the installation process.
But despite this, the installation of an engineering board is quite complicated and requires the use of very expensive special glue. And the market is filled with fakes of this flooring, so for a successful purchase, you need to understand the material well.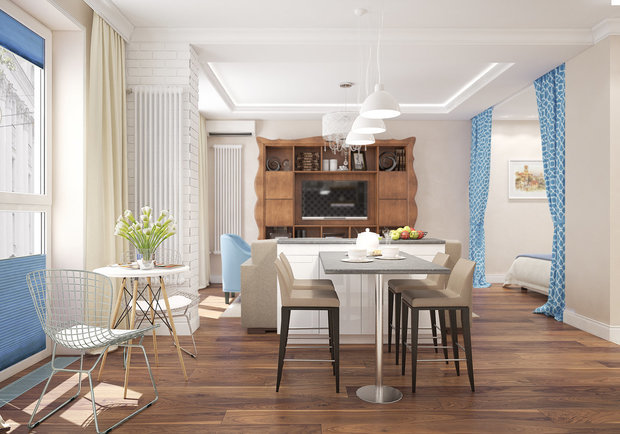 Cork
This material is made from bark of balsa wood, with preserving of all the ecological properties of the material. In pricing, it is akin to laminate flooring. The material has excellent sound and heat insulating properties, it is not slippery, hypoallergenic and resistant to pests. The cork perfectly springs, which allows walking to reduce the load on the musculoskeletal system. But at the same time it has a high sensitivity to sharp objects: it can deform with frequent contact with heels or furniture legs, which is why it is not suitable for all rooms.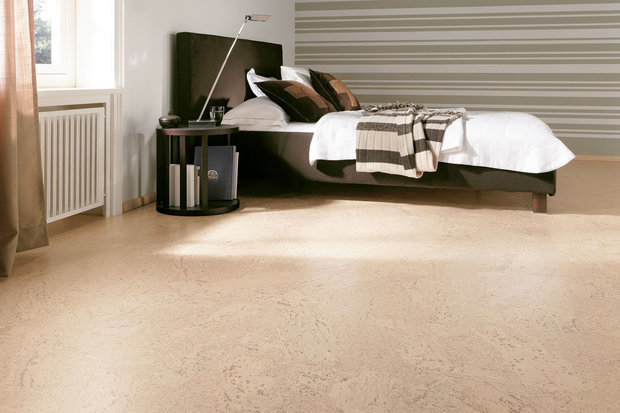 2. Artificial "woodgrain" flooring
This type of flooring is an excellent alternative to natural wood flooring. Today there is a wide variety of these materials that perfectly mimic natural wood, but cost significantly less.
Laminate
The surface of the laminate has excellent strength, moisture and fire resistance, it is durable and not picky in care. Its disadvantages: it demands a perfectly level base for installation, otherwise you will suffer with constant creaks and kinks. It may swell if water is spilled on it for several hours.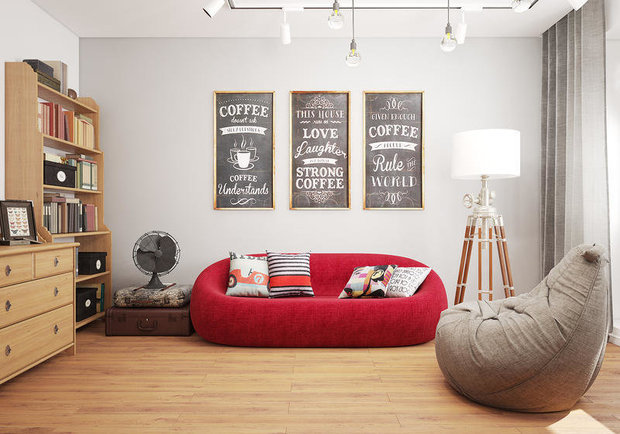 Linoleum
The main advantages are practicality and low price. Today, technology allows you to apply absolutely any pattern to linoleum, however, the most popular one is still woodgrain. It's very easy to install – there is no need for a perfectly flat floor, it is moisture resistant, durable and very easy to clean.
It does not belong to a number of eco-friendly materials, this explains the fact that this coating is used mainly for commercial premises. For apartments, however, most of the people prefer to use laminate as a more environmentally friendly product.
3. Carpet flooring
They guarantee warmth and comfort in the interior. But is it so easy to care for and practical? Let's figure it out.
Carpeting
It is made of natural or synthetic fibers, bonded to each other with a latex base. It boasts its excellent heat and noise insulation. The carpeting is easy to choose for every taste: it has a wide variety of colors and pile heights.
Carpet tile
This material is very similar to a carpeting, the only difference is that in carpeting, the entire texture is bonded together by a common base, but in the case of tiles, it is divided into many pieces of the same size and shape, which makes it more convenient to use. For example, it is much easier to remove an indelible stain from the floor: it is enough to replace only one or several tiles instead of changing the entire coating.
All carpets have common disadvantages: the need for continuous vacuuming and periodic wet cleaning. They are prone to burnout, non-moisture resistant.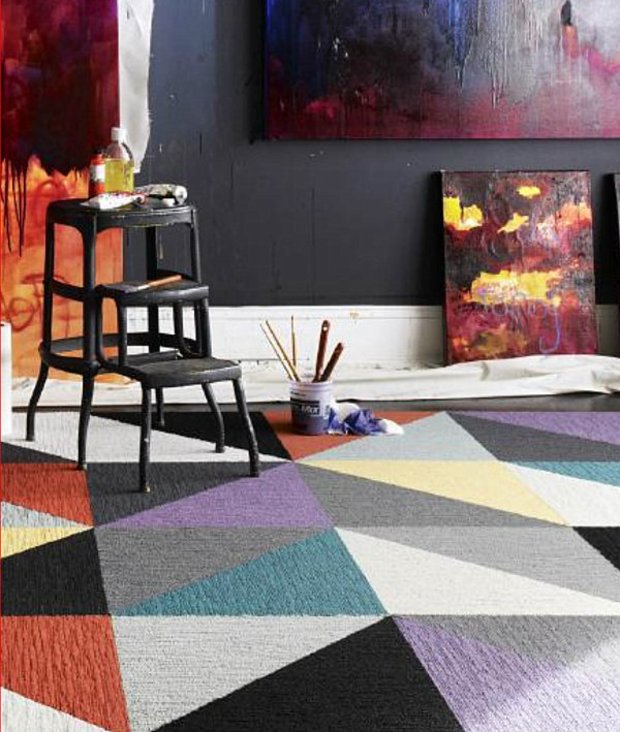 Poured floors
Also known as "self-levering" or "polymer floors", because they contain precisely these substances in their composition. Laying, although it seems simple, but requires the participation of specialists: the mixture is prepared according to the recipe and poured onto the floor according to a certain technology, often in several layers. There are many design options, even with 3D effect. This is a joint-free material, so there will be no problems with joints and leaks. It does not require special care.
Cons: the preparation of the base for poured floor must be carried out professionally, otherwise flood the neighbors, and not with water, but with polymers that are difficult to dispose of. Self-leveling floors and their installation is an expensive solution and is not suitable for every interior. It is also better to provide underfloor heating under this flooring, and this entails additional costs.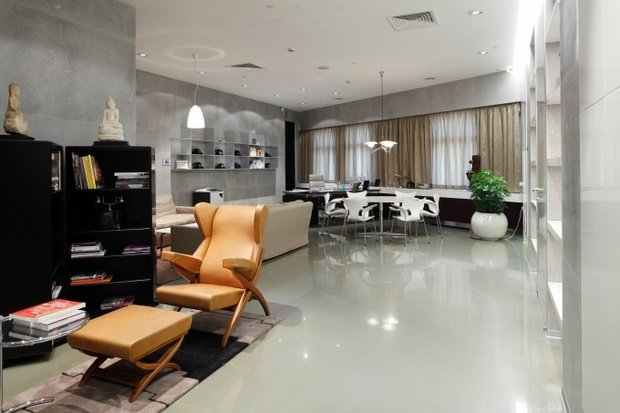 5. Universal flooring
This type of flooring is suitable for any room because of its great design capabilities and a number of positive characteristics.
Ceramic tile
It will be an ideal solution if it is necessary to withstand heavy loads. It does not require special maintenance and is electro isolated, so it perfectly suits for installing an underfloor heating system. In addition, it is completely environmentally friendly. Besides, there is a large range of colors, textures and sizes. The minuses of ceramic tiles are: being quite fragile and cold to the touch, tends to fade.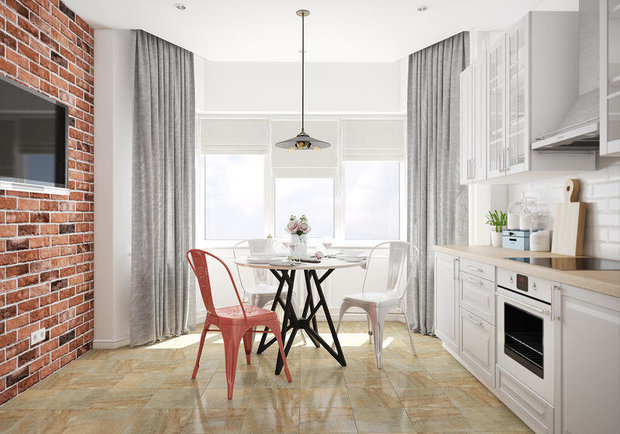 We will be happy to assist you in the selection and installation of floor coverings.
To do this, you should only make a call:
+38 (067) 288 4600